OCEAN CASTLE - TIGRE DEL MAR
7 Ocean View BEDROOM suites - fully staffed - Private BEACH & TWO infinity pool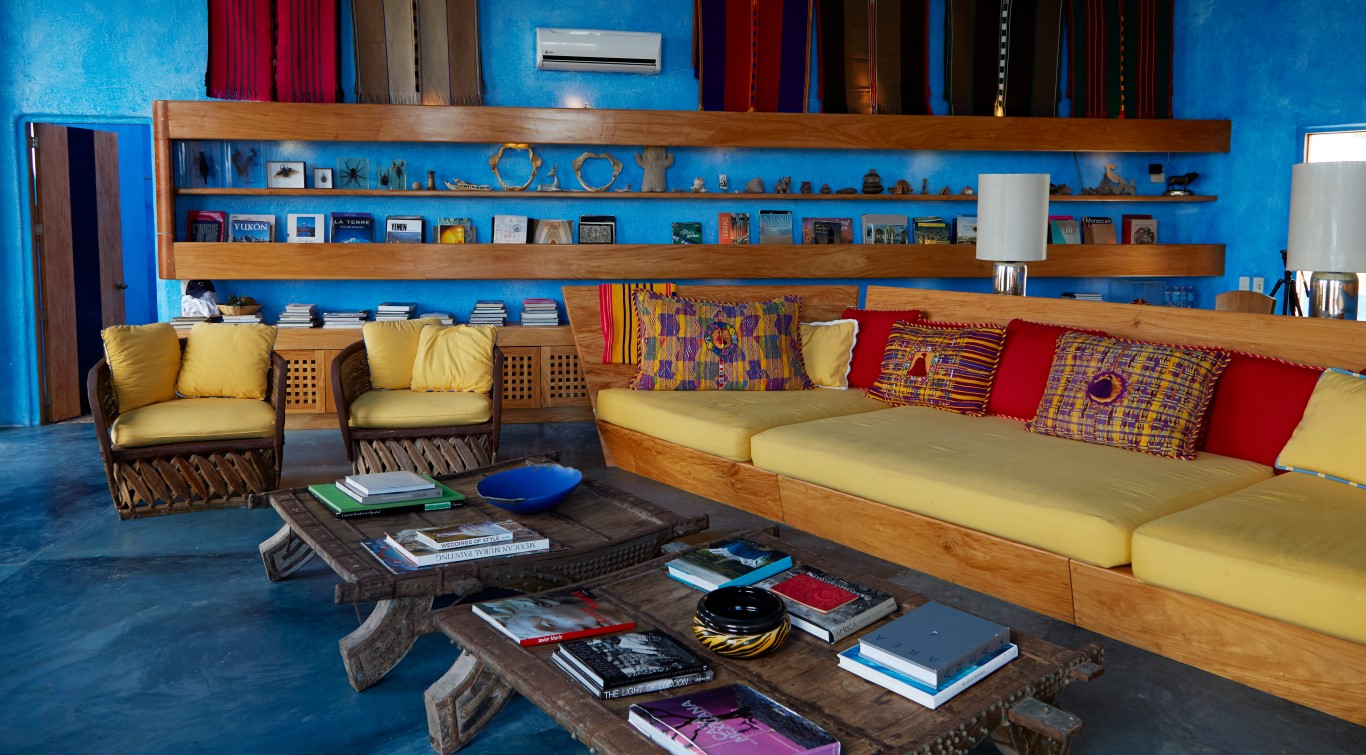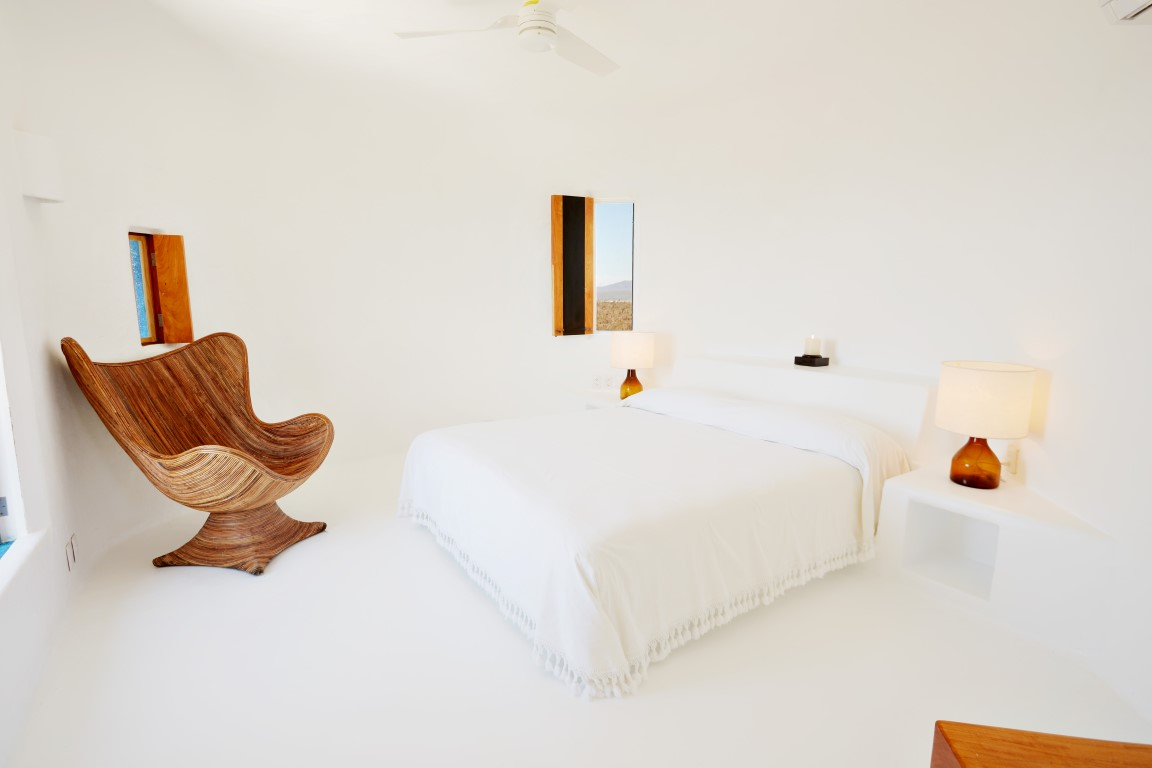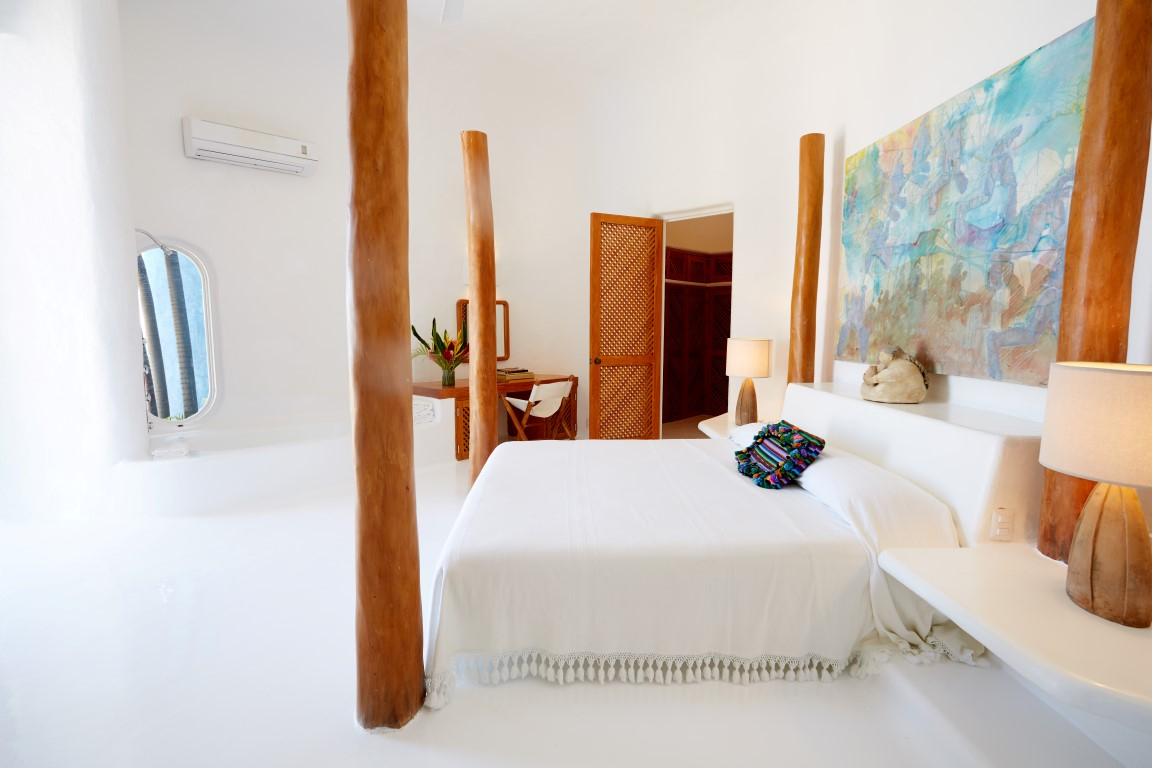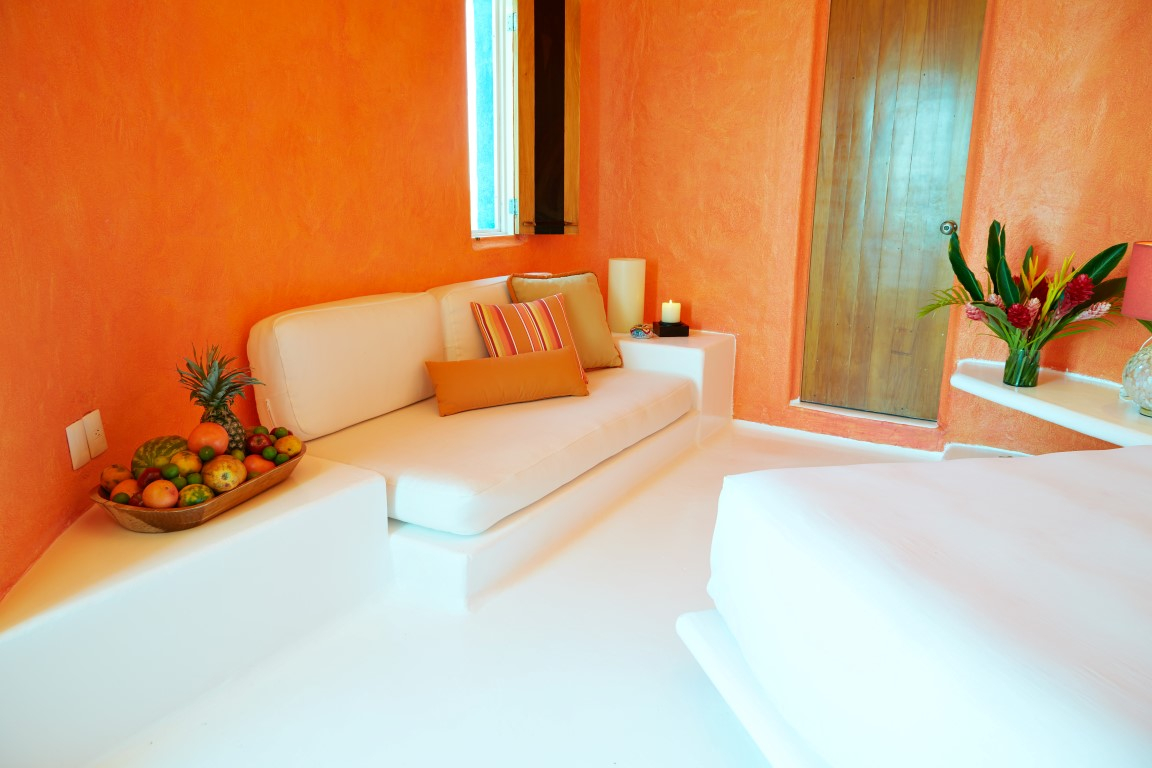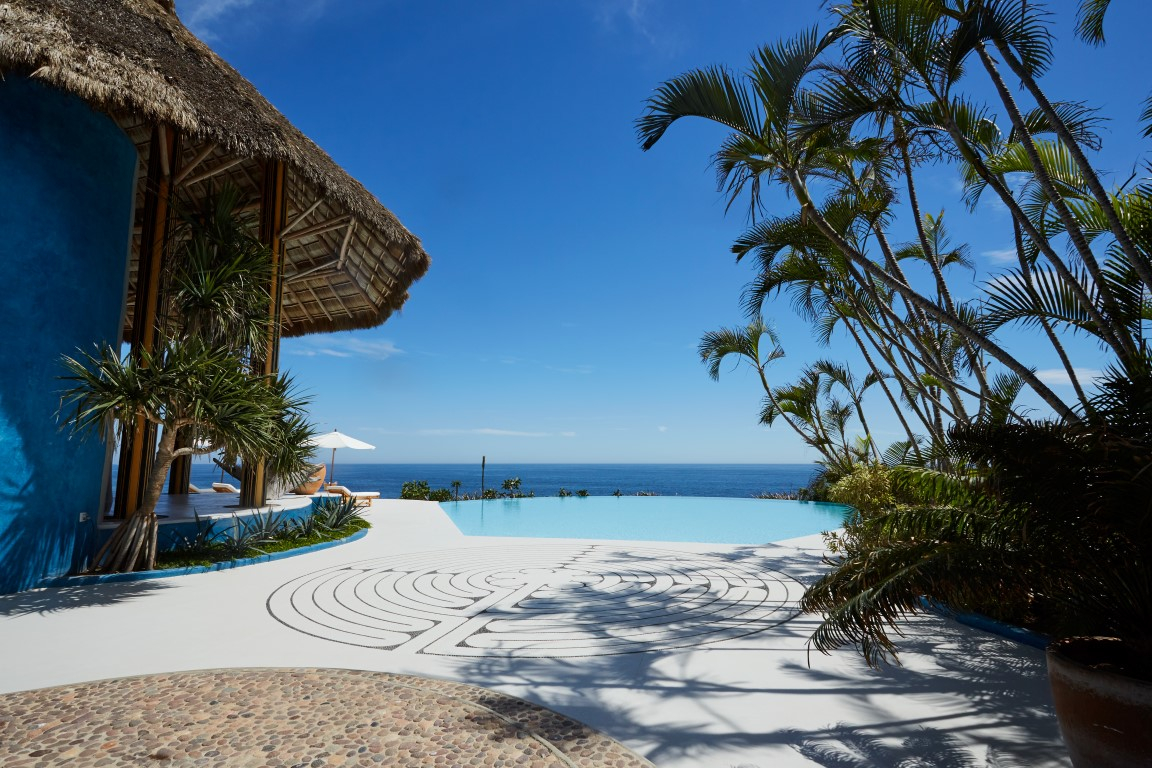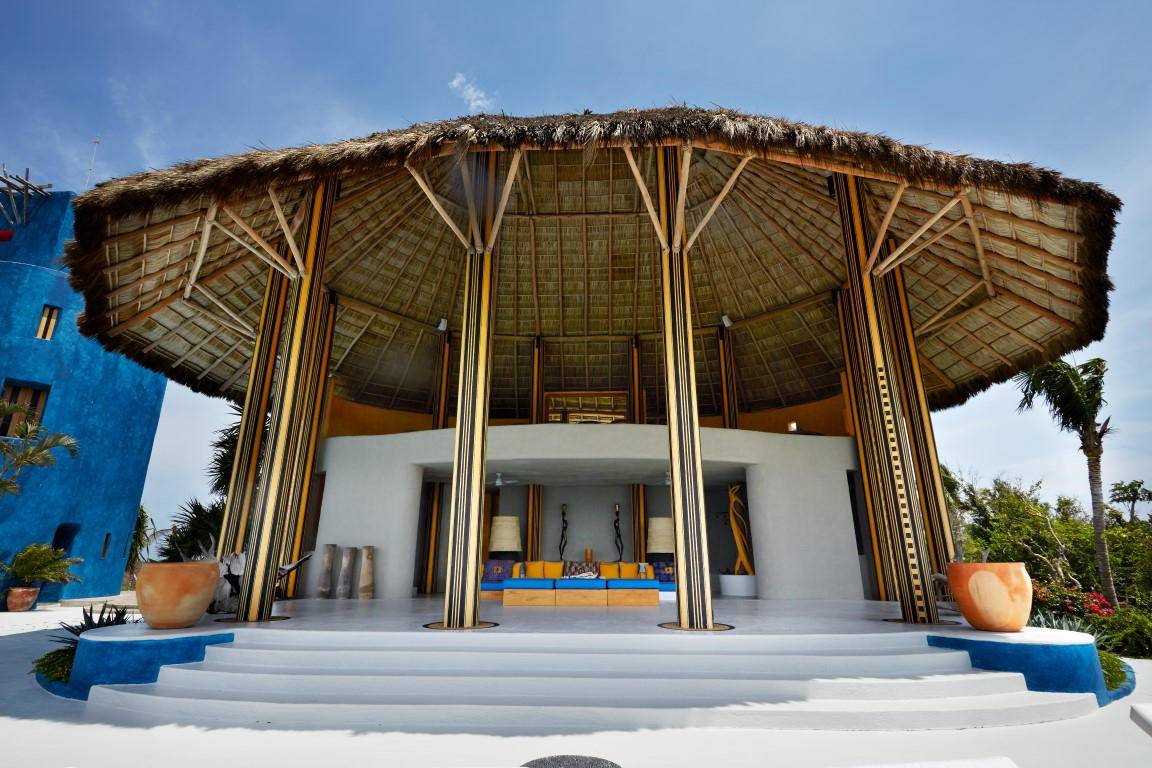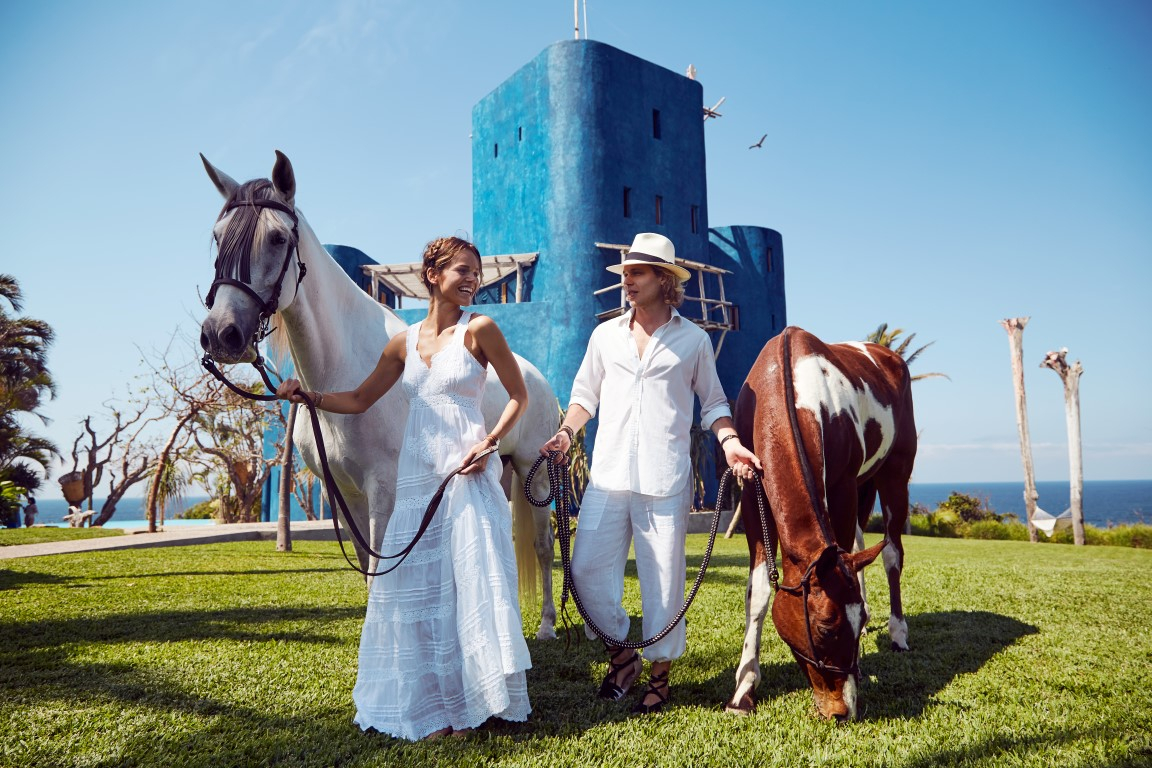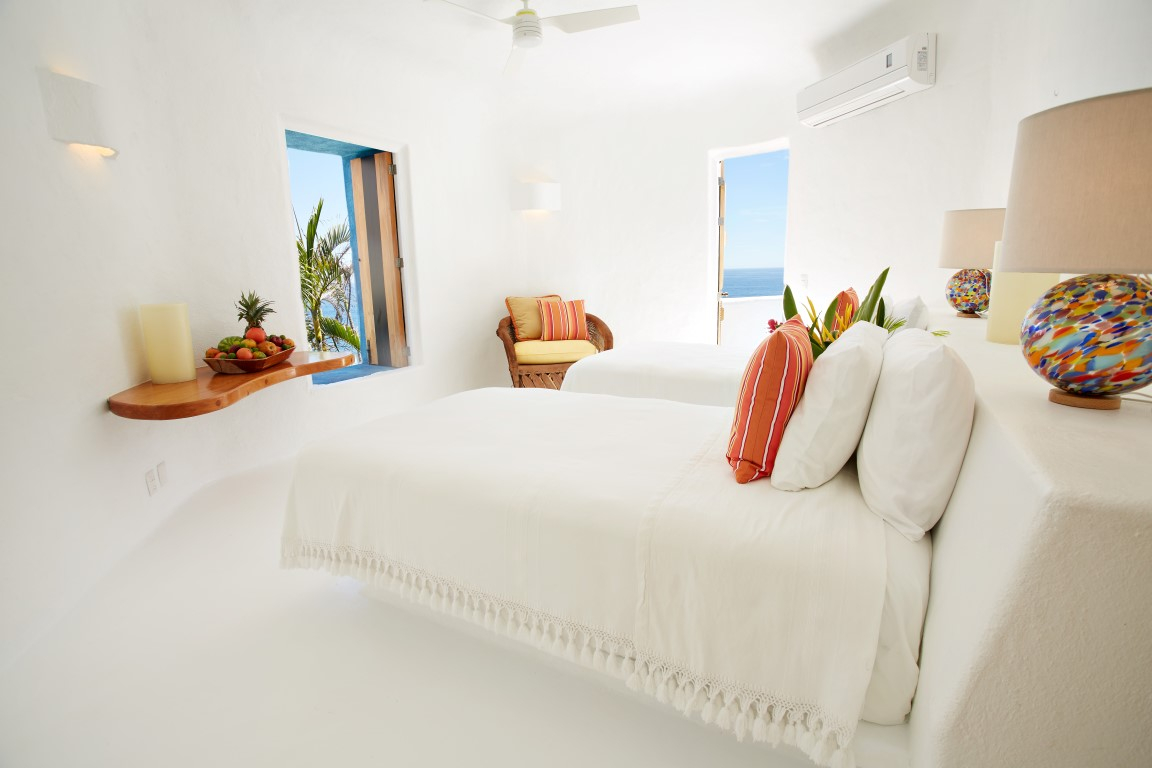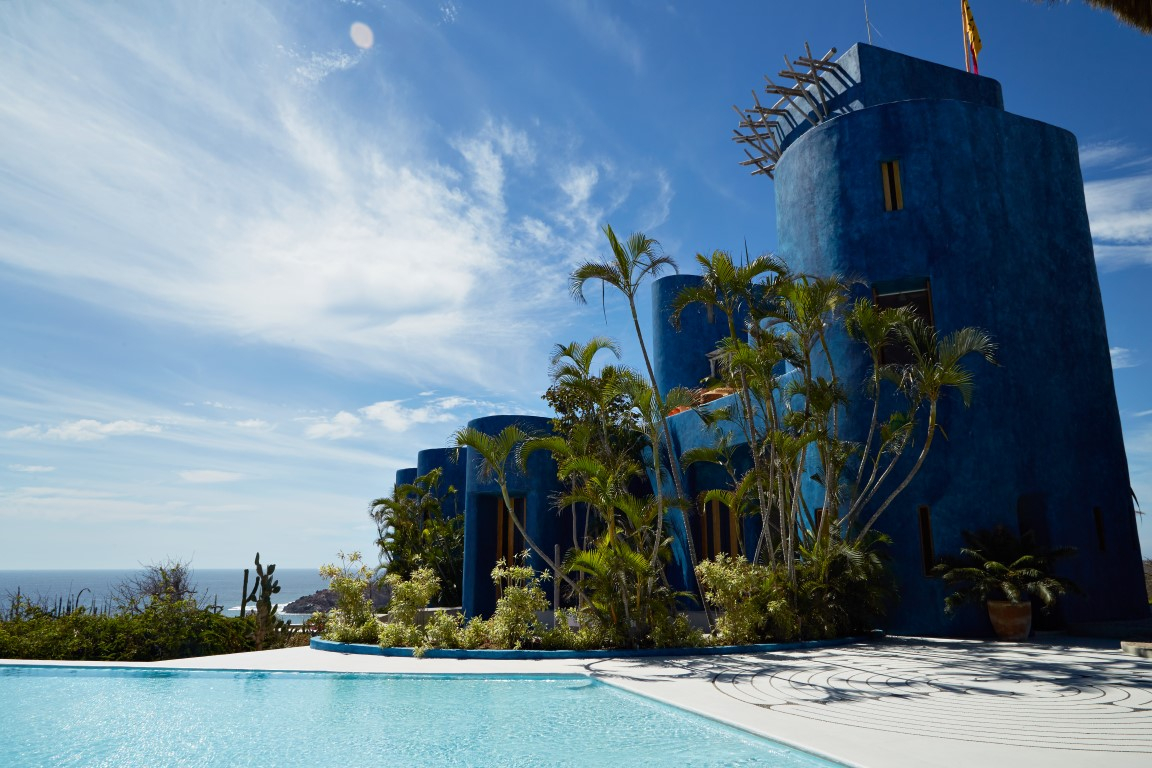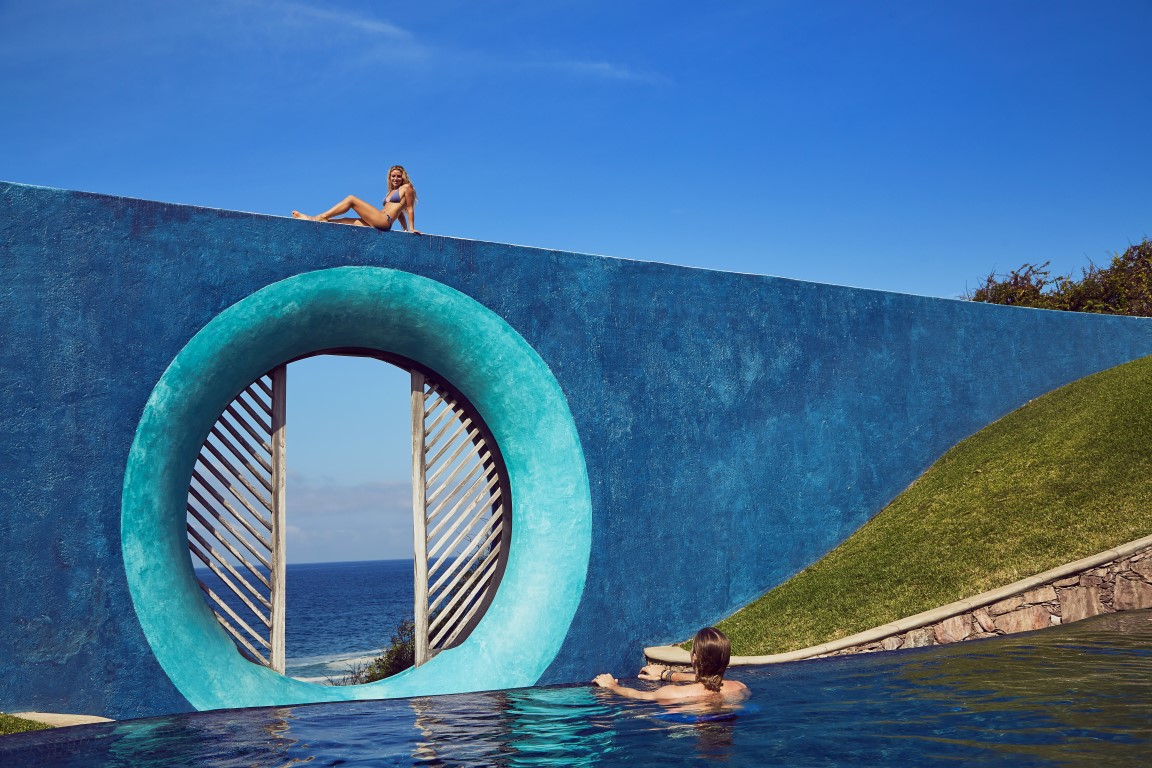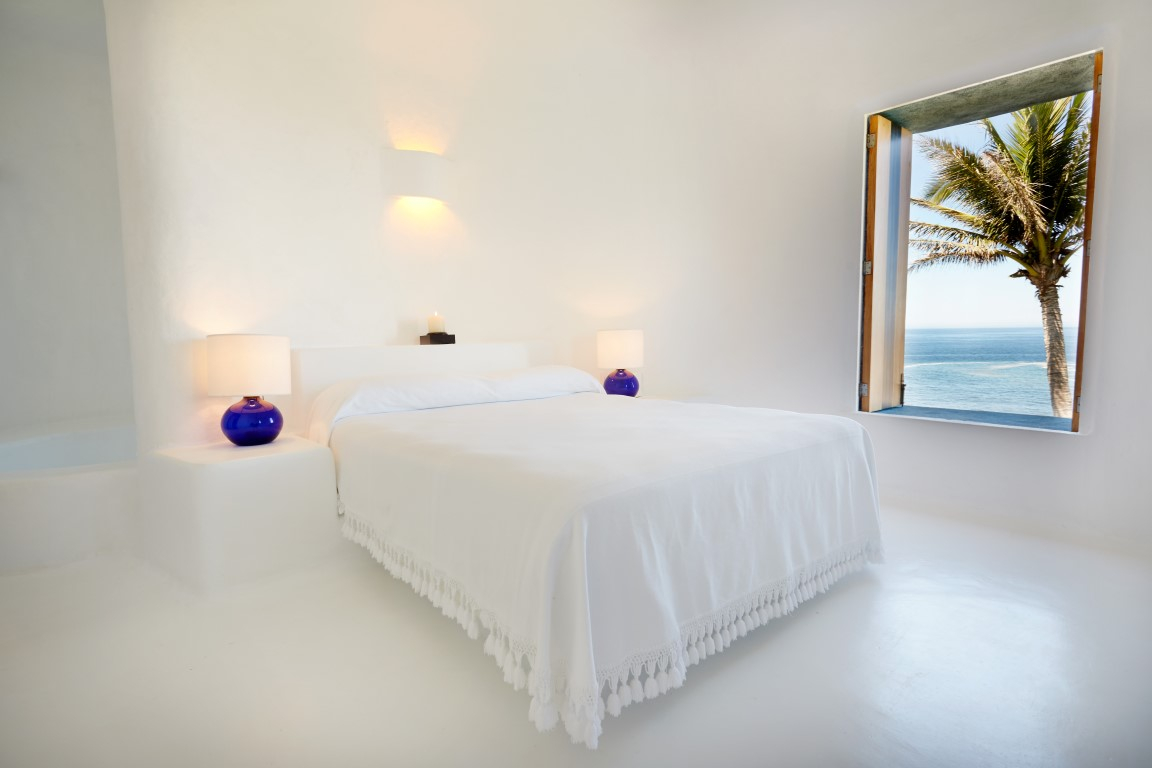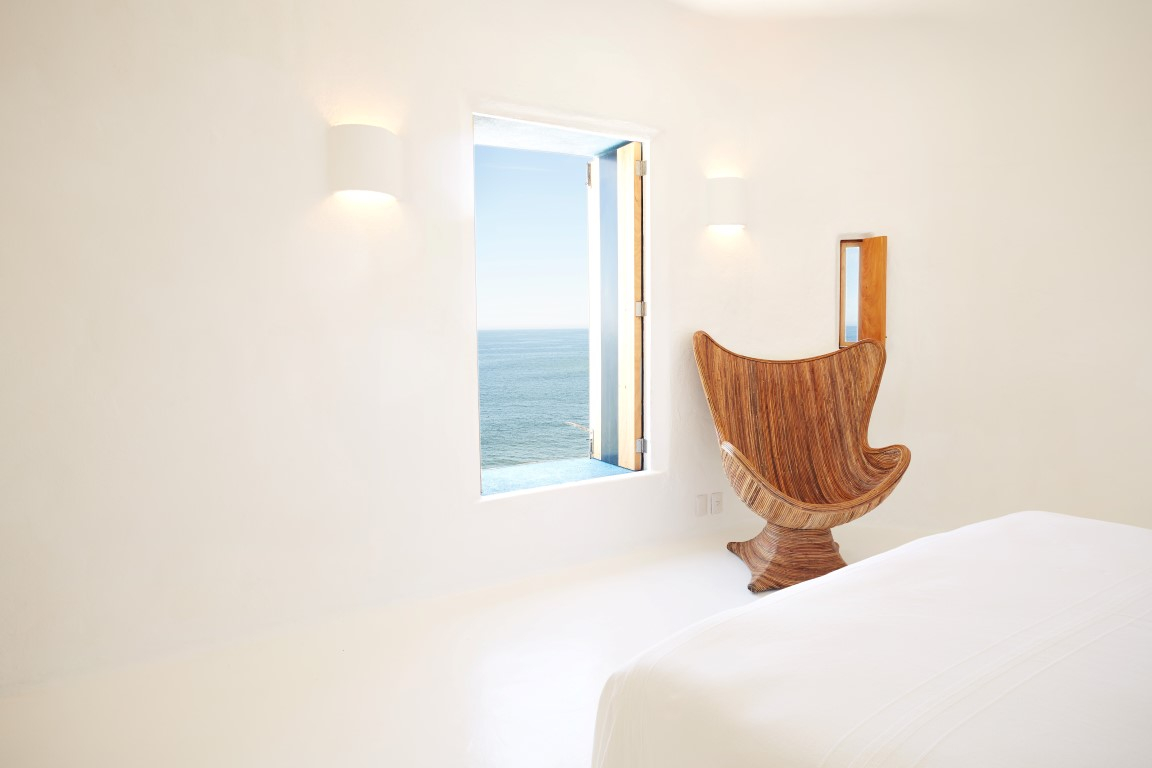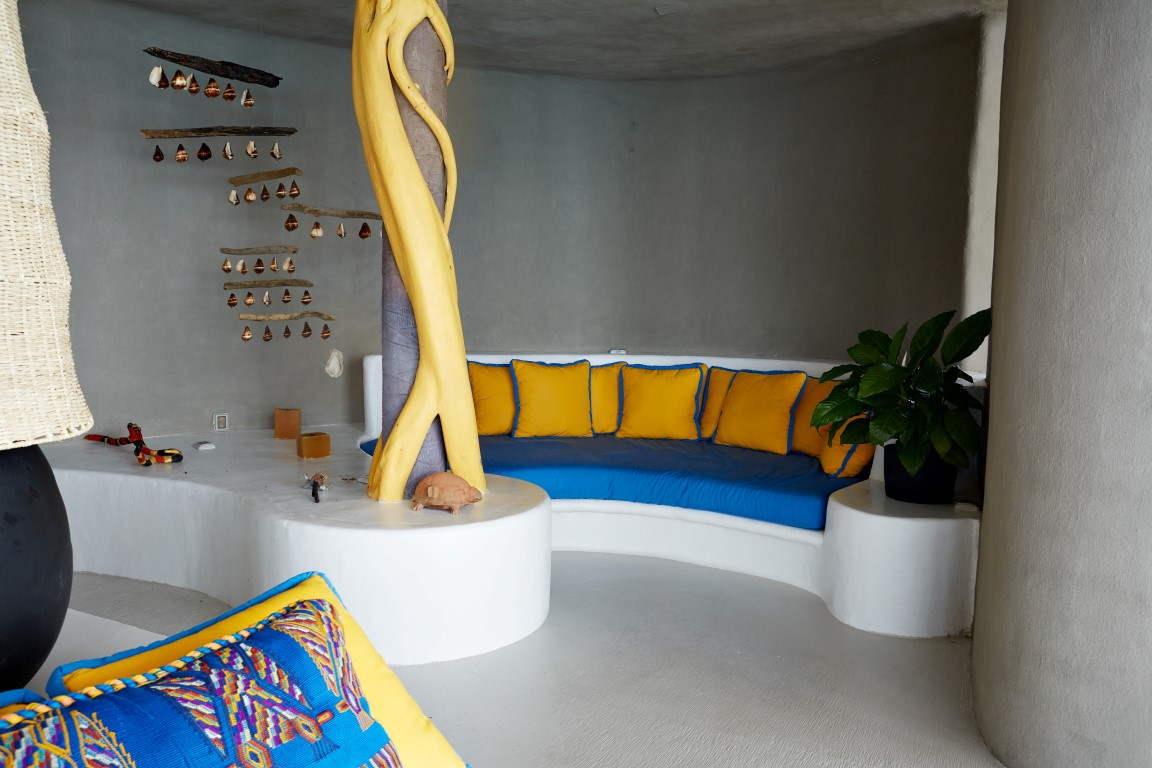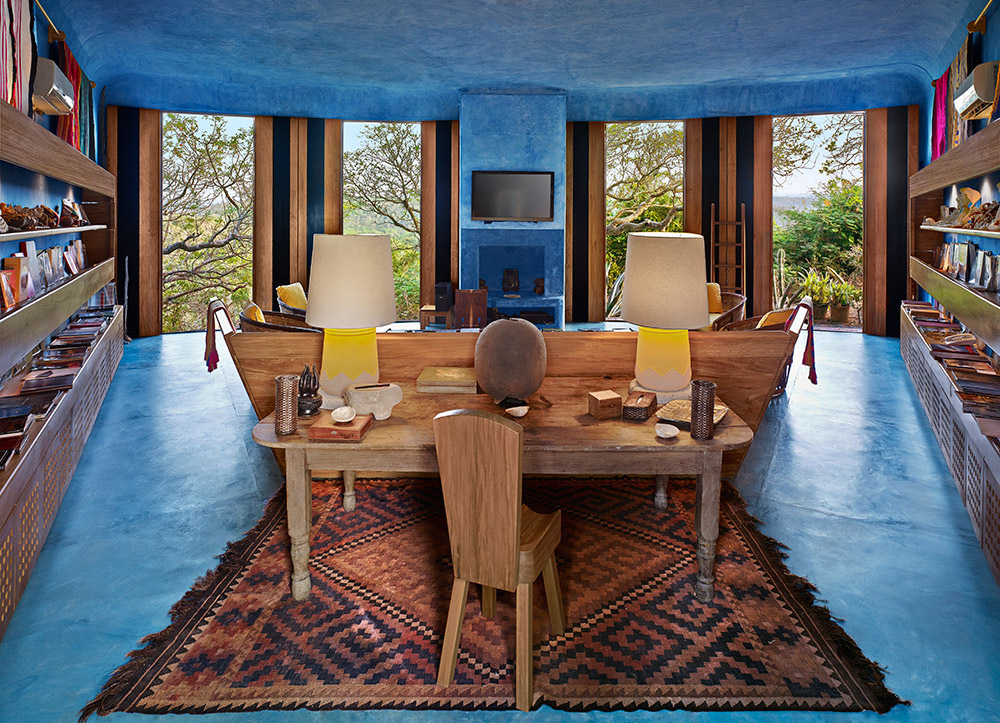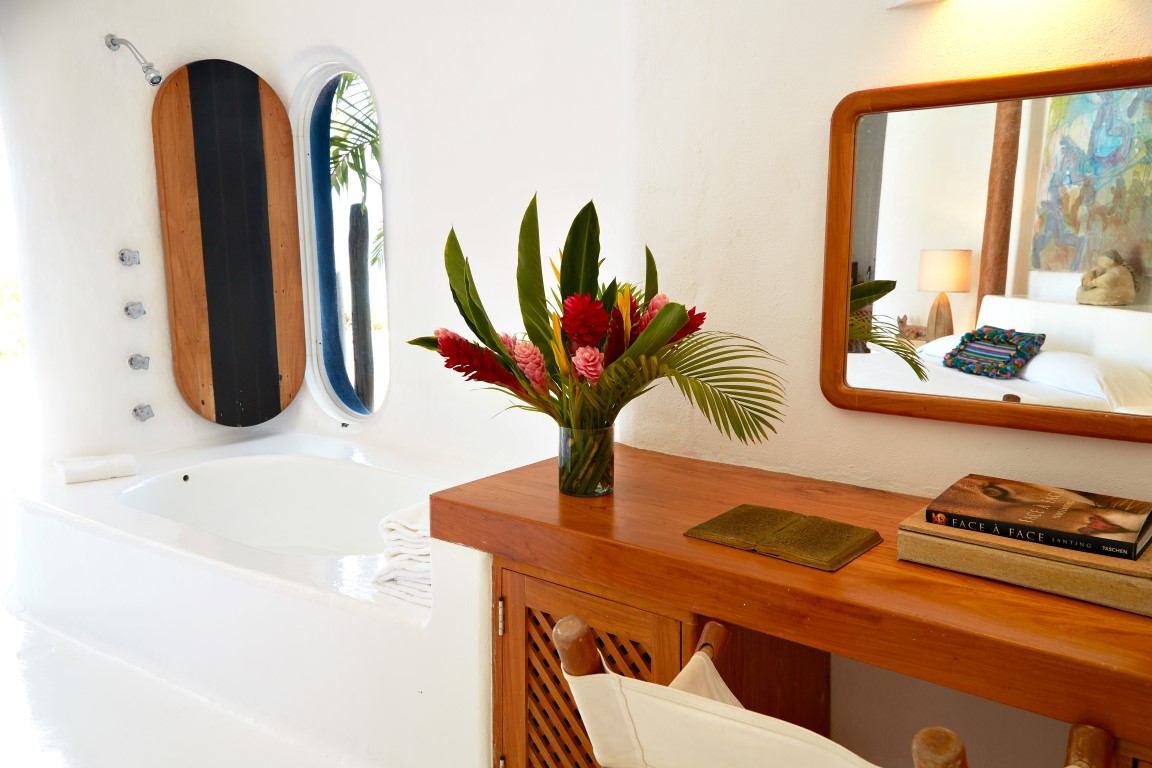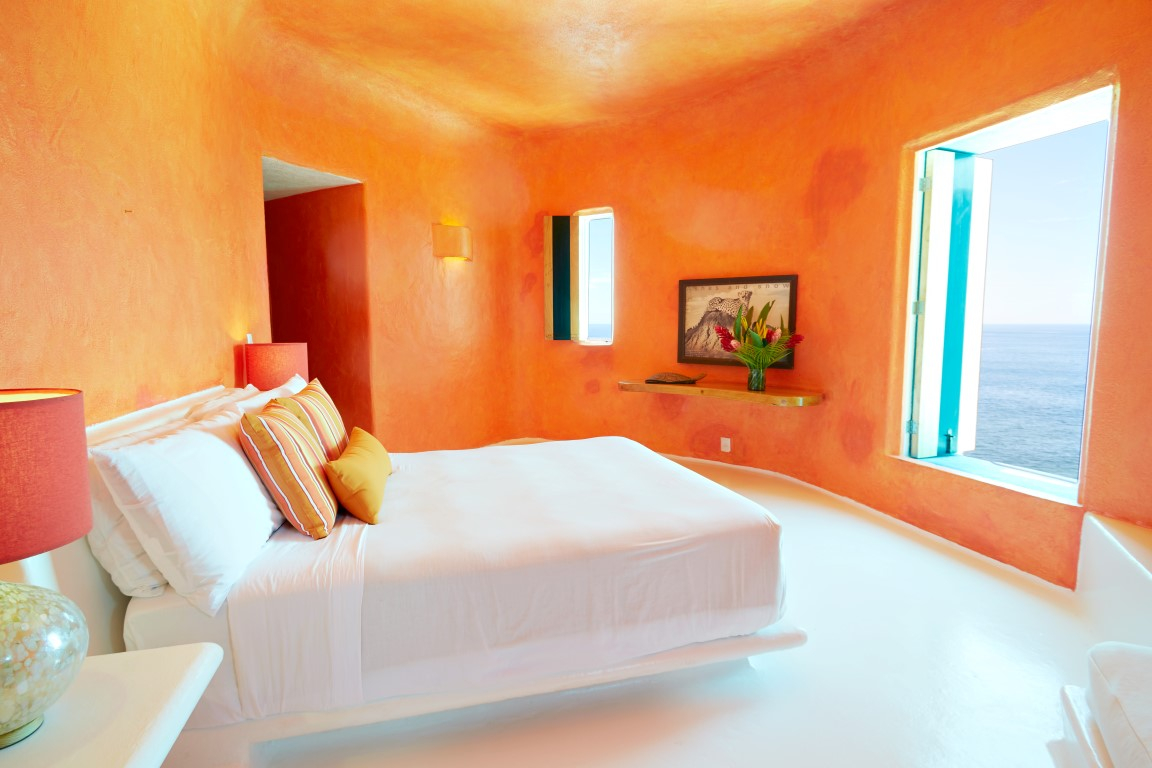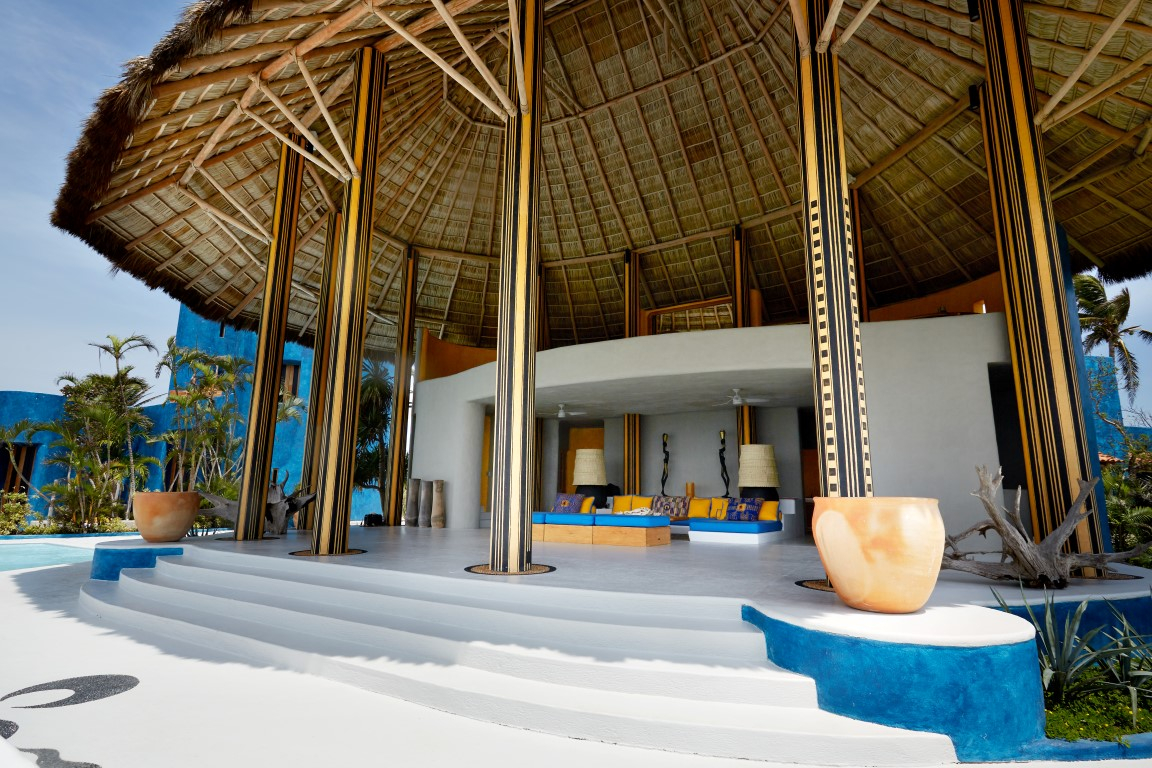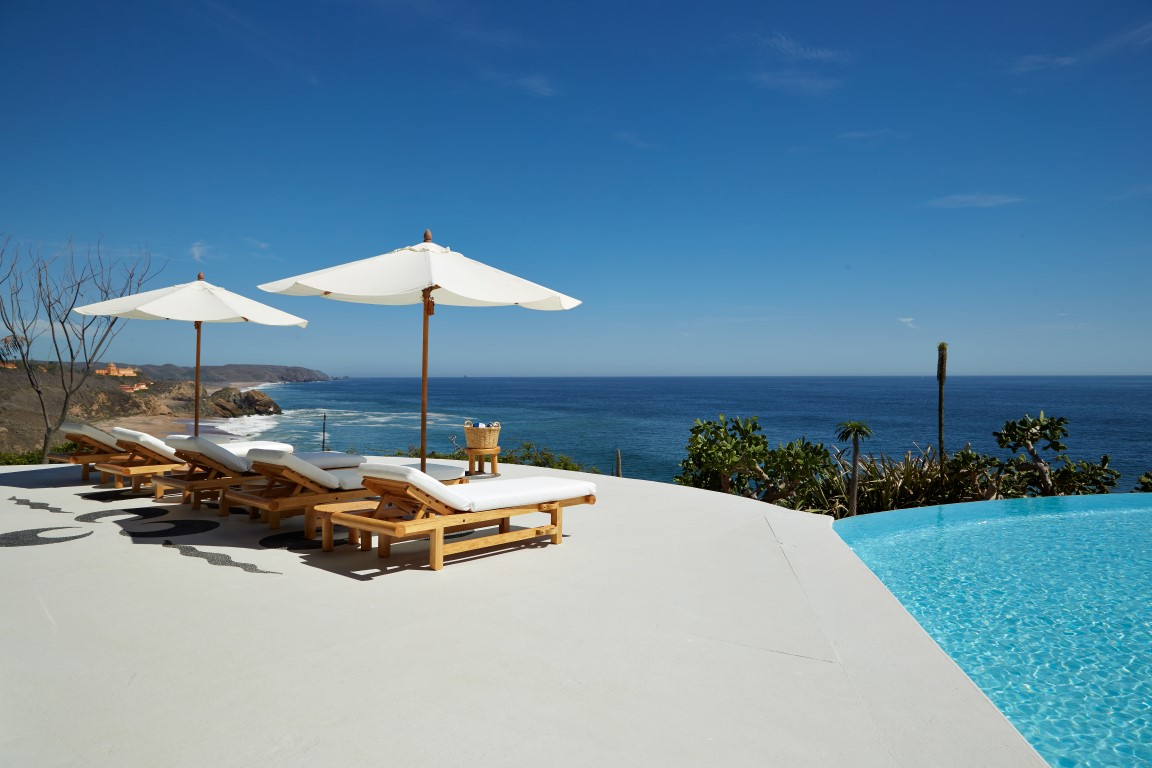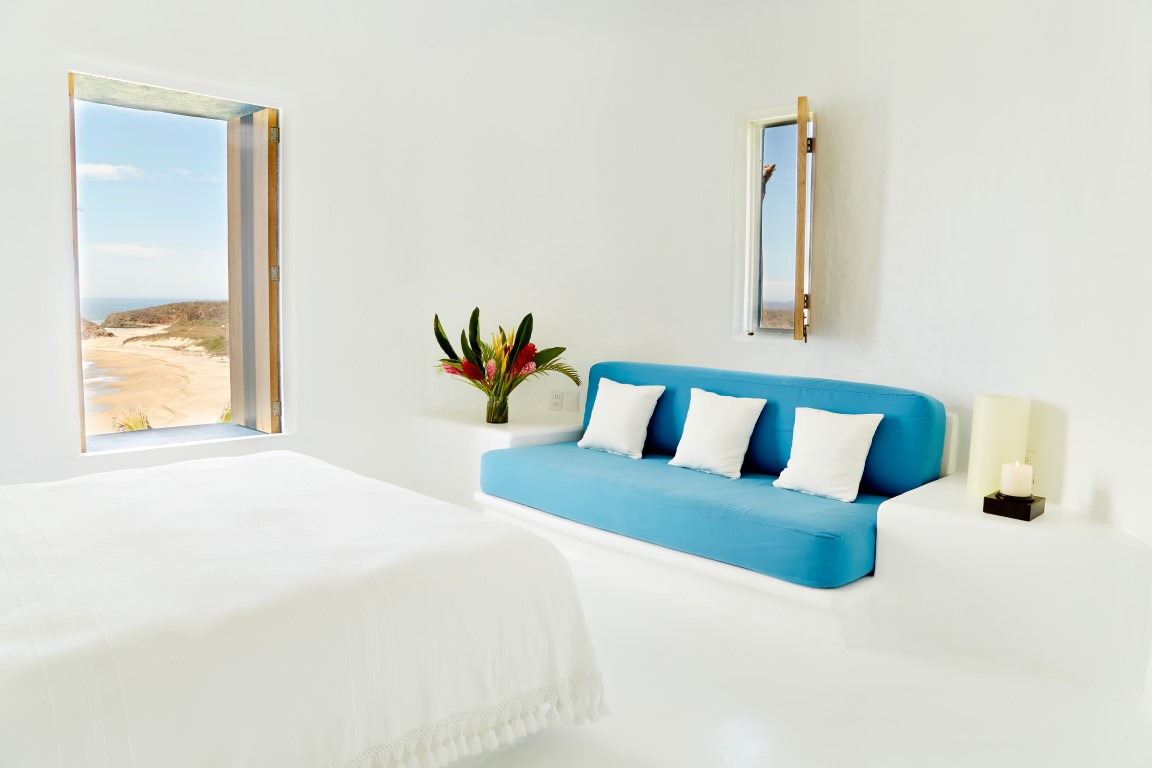 Tigre del Mar is the grandest of the Ocean Castles in Costa Careyes. An architectural revelation, the property features panoramic ocean views and is comprised of three completely separate structures on the same property: The Tower, The Main Living - Dining Palapa and Casa del Tres Mil (the house of 3,000). The property has two swimming pools: one which is paved in tiles that absorb the sun of the day to glow incandescent in the night. In addition, the property boasts its own pristine private beach and a subterranean grotto.
The Tower features six bedroom suites wound around a grand central spiraling staircase, private sun and star gazing terraces on each level and panoramic views of the sea from each bedroom suite and terrace.
The Main Living - Dining Palapa features a massive ocean-view upper dining and a lower living area. A monumental traditional Mexican Palapa extends over the entire structure. Constructed by local artisans out of timber and 'Palma de la Mano' (hand shaped leaves), its seeming aesthetic simplicity belies the extraordinary craft required to create it.
Casa del Tres Mil (the house of 3,000) has two bedroom suites, a screening room with floor to ceiling library. Each bedroom suite is the mirror of the other and situated on opposite sides of the building. They feature beds perched upon 'princess and the pea' staircases with panoramic views of the ocean and the jungle. Outside the building, a giant wooden ladder extends from the base of the building to far beyond its roof and into the sky above it. At its top, sits a bottle of tequila to welcome inhabitants from other worlds.
Independent artist studio available upon request.
The whole property echoes the form of the bow of a ship looking out to sea, a design idea that was posited by Italian architect Alberto Mazzoni, who alongside Barragán, Marco Aldaco, Diego Villaseñor, and Jean-Claude Galibert, worked with the Brignone family to develop the 'Costa Careyes' architectural style. The concepts behind Tigre del Mar are central to the 'Careyes Style': indigenous ways of approaching architecture; framing the views like paintings; and the idea of a 'disintegrated property'.
RATES PER NIGHT*
January 6 - April 15, 2019. $12,000 USD p/night
April 16 - August 1, 2019. $8,500 USD p/night
August 27 – December 19, 2019. $8,500 USD p/night
Not Available on the following dates:
Jan. 26 - 30 , 2019
Feb. 22- Mar. 10, 2019
May 18 - 23, 2019
August 1– August 26, 2019
Oct. 21 - Nov.13, 2019
December 20, 2019 - January 6, 2020
* 3 nights minimum stay
16% VAT, 3% Lodging Tax and 10% Service charge included in rate. Food and beverage not included. In Castle dining package available.
Private Beachfront Castle
7 Ocean-view Junior Suites

Tower:

1 Master Suite: King Size bed

3 Bedroom Suites: Queen Size bed

1 Suite: Twin Bed

Casa del 3000:

2 Bedrooms: King size bed

2 Infinity Swimming Pool

Outdoor Oceanview Jacuzzi

Large Living & Dining Palapa

Roof Terrace

Media Room

Independent Artist Studio available

Private Beach

Wireless High Speed Internet & Satellite TV

Air Conditioning

Fully Staffed: Live in Butler, Chef & Maids, in their own quarters

Gated Resort Community with 24 hour Security.

In Suite / Castle Spa Services available upon request

In Castle Private Events (Cocktail Parties, Dinners, etc.) may be organized through our Events Department events@careyes.com
OCEAN CASTLE TIGRE DEL MAR
Km 53,5 Carretera Barra de Navidad- Puerto Vallarta
Careyes Jalisco, Mexico C.P. 48894
RESERVATIONS
Tel: +52 (315) 351 0320
E-mail: reservations@careyes.com.mx